Welcome to Team Motivation
Team Motivation is a pioneer coaching institute in India. An institute designed for the new millennium. Team Motivation was established in 2011 with relevance to the foreign medical aspirants to clear MCI Screening Test in India. DR. ASHUTOSH AGGARWAL, director of Team Motivation has set the trend in this area. Team Motivation is a premiere institute in the concept of the need of FMG Coaching Classes and is first of its kind in the country.
Team motivation is the only institute which is involved in total spectrum of coaching for foreign medical graduates. The complete syllabus shall be covered in a meticulous manner in the entire program: a true blend of the subjects, the analysis and complete coverage of the chapters, various types of test, query sessions, the discussions on thousands of MCQ's covering all aspects of the medicinal methodology.
We understand the importance of putting students on the right path for FMG Examinations success and we stand ready to help them.
We have a very energetic and service minded team to help and guide you in the right way. We have designed our course in such a way so that you can put your stress on us, become an expert and take on the exam in full confidence. Moreover, we are confident about the fact that we can train you to your best by giving you unlimited time to practice at your own pace under skilled supervision so that you can conquer the exam with ease. We at Team Motivation are committing our team of worthy teachers to work along with you to chase your dream to get a medical registration in India. Our aim to provide a warm, healthy and friendly atmosphere from which everyone can study very effectively and achieve their goals in confidence. We also try to give maximum facilities for your preparations to fulfill your ambitions and benefit from the experience of living with people from all over the country. Keeping abreast of the latest technological advances, we have implemented the usage of the sophisticated tools such as LCD projectors, Audio Visual Demonstration, and implementation and other necessary support systems in our classrooms.
---
Reason to Join us
If you don't like something, change it.
Change will not come if we wait for some other card or some other time.
Take up one idea. Make that one idea your life.
Change will not come if we wait for some other.
think of it, dream of it, live on that idea.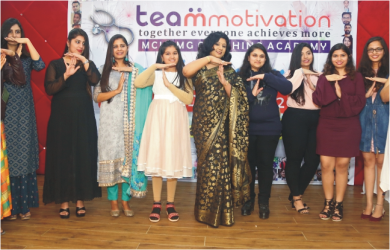 ---
of our students
recommend our
coaching
Glimpse

of our Success

Team Motivation is a pioneer coaching institute in India, and designed for millennium.
Result

Year 2020

Our result speak about us, we provide best result every year amongst all other coachings.